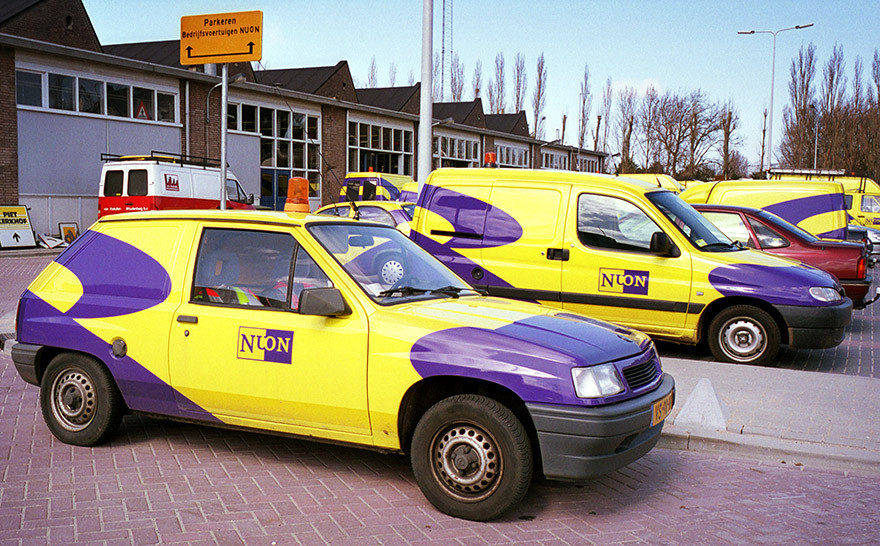 NUON – the story behind the company that Vattenfall purchased
NUON was set up in 1994 when a number of regional and local energy companies merged with Amsterdam's energy utility. NUON's development over the subsequent 25 years provides a picture of the restructuring and transformation of the Dutch energy market that took place during these years.
The name NUON was formed as an amalgamation of the words Nu and On. Nu stood for 'Nutsbedrijf' (roughly energy utility), but was also a play on words leading to associations with 'nu' ('now' in English) – 'van deze tijd'. 'On' stood for an abbreviation of the points of the compass from which the original parts of the company derived – 'oost en noord' – the north-eastern parts of the Netherlands.
Until the 1980s, the Netherlands' energy market was characterised by a throng of small, vertically integrated energy utilities owned by municipalities, regions and large cities. They had a monopoly within their areas in relation to sales and distribution of electricity and gas, and in turn they owned all major electricity generators.
A new era was approaching – the politicians wanted to streamline and consolidate the energy market in the Netherlands. The new Electricity Act of 1989 entailed the most important electricity generators merging to form four large regional electricity generators. They worked together through SEP, which acted as coordinator of national electricity generation. SEP was also the entity which planned new capacity. The price of electricity was strictly regulated for all customers. The CHP (combined power and heating) sector on the other hand was given more favourable conditions and a number of private players entered what was otherwise a strictly regulated market.
The new legislation gave a boost to mergers and acquisitions. Local and regional energy companies created new clusters.
NUON NV was created in 1994 through the amalgamation of the regional energy company PGEM, Amsterdam's energy utility and a number of small local players. These companies, which some of them can be traced right back to 1845, were in turn the result of mergers of smaller units during the preceding years. NUON expanded further during the following years through a number of mergers and acquisitions.
1995: NUON's brand is introduced. The yellow/purple cars become a part of the streetscape in Amsterdam and other places.
The amended Electricity Act of 1998 again creates a new playing field. Network operations are decoupled from electricity sales and generation. Electricity customers can freely select supplier, starting with large industrial companies in 1999 and finally in 2004 for households as well. Electricity price controls are abolished and private players are welcomed within electricity sales and generation.
1999: NUON merges with more domestic players resulting in further expansion. In 2003 the company expands into Germany and in 2004 into Belgium. The aim now is to become a major operator in the North West European energy market.
2001: NUON Solar Team is set up. NUON still sponsors the electric car that is driven in the biennial World Solar Challenge in Australia.
The electricity generator Reliant Energy Europe is purchased in 2004. The American company Reliant pulls out of Europe as do a number of other American companies in the wake of Enron's bankruptcy.
The Netherlands' first offshore wind farm is built by NUON and Shell and inaugurated in 2007. In the same year, legislation is tightened surrounding 'unbundling' between electricity generators/sellers and electricity network companies. In 2009 NUON's grid section is unbundled and the independent company Alliander (Liander) is created.
The Norwegian Öystein Löseth, who was employed in the company a few years previously, is appointed as NUON's new CEO in 2008. With Vattenfall's purchase of NUON in 2009 for SEK 89 billion, he becomes Head of Vattenfall Benelux. In 2010 Löseth takes over as CEO of all of Vattenfall.
In October 2018, the Executive Group Management announces that it has decided to gradually phase out the Nuon brand during 2019 in favour of the overall name Vattenfall.